Syringe of dosing BarrelDrop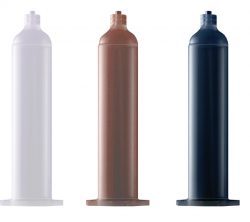 Developed for high performances, the syringes with a round nozzle are available in 3cc, 5cc, 10cc and 30cc.
They are certified without silicone and are available in transparent for general use and in black or brown to protect from UV.
The walls of BarrelDrop dosing syringes have completely homogeneous diameters, allowing a perfect fit with the piston PistonDrop. The fluid deposition is then precisely and evenly.
The high quality polymer from which the syringes are molded provides transparency and outstanding chemical compatibility.
Having no imperfections or contaminants, perfectly smooth cylinder BarrelDrop dosing syringe provides a quick release and precise with no product waste.
As for the rounded design, it improves fluid flow and minimizes turbulence and shear during filling and removal. The fluid deposition is thus free and laminar, without voids that could hold air. This conical shape eliminates product loss during application removal and filling.
Piston PistonDrop


In opposition with standard pistons, the PistonDrop pistons with metallic inserts are moulded with accuracy in order to obtain a regular flow and a uniform movement. However, these are equipped with a metal nozzle which guarantees a fixation with the magnetic screw of the gun.
Cap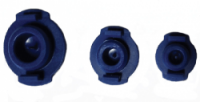 Caps availables in  3cc, 5cc, 10cc et 30cc. Availables in blue, orange and green.

TipCap



Tip caps for contaminant proof sealing. Availables in blue, orange and green.